Father Christmas visited the residents and staff of The Somerset Care Centre this week. Our residents bought gifts for our care givers, and carers bought gifts for our residents – it was a lot of fun!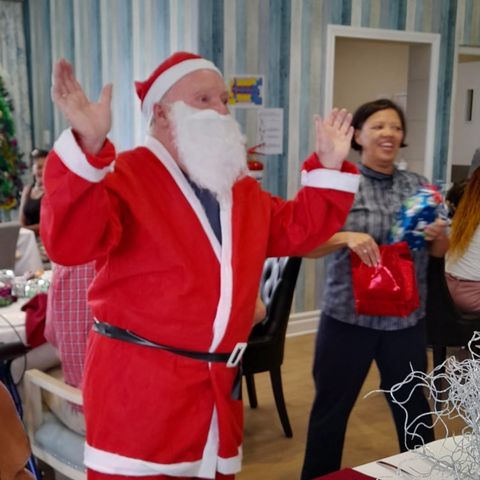 Western Province Caterers served us with a delicious Christmas meal, so our team could enjoy celebrating with our residents, family and friends of the care centre. Nelisa Tshaka, a wonderful carer – and her niece, provided some beautiful musical entertainment.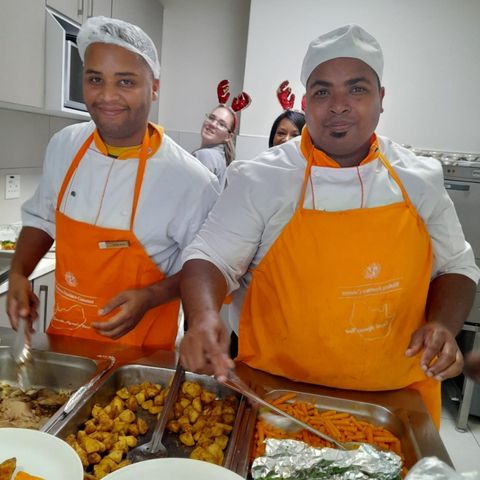 Thank you to Linda Uys and Maddy Mees – two residents of The Somerset Lifestyle and Retirement Village, who had the idea to bless both residents and team in our care centre. They generously gave their time and together with Sr Ursula Elie, put together a wonderful lunch and party.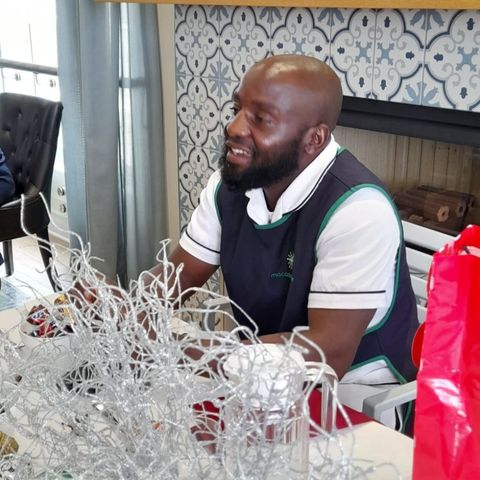 The Somerset Care Centre is a new, purpose-built facility in Somerset West, located within the prestigious estate: The Somerset Lifestyle and Retirement Village. To read more about our care services, click here.