Millions of Christians around the world celebrate Easter Sunday, the most holy day on the Christian calendar. For many of us, it is a day to be together, with friends and family.
MacCare and Feedem in Nelspruit, Mpumalanga, wanted to make this day a day to remember. From a tea gathering with colourful, delicious finger snacks to a wholesome Sunday lunch, our residents and their loved ones, thoroughly enjoyed themselves. A big thank you to Wilma, the kitchen staff, the MacCare staff, and Feedem! We appreciate you!
Pictured below is the tea gathering. Residents had to come to tea with a hat of choice – decorated in an Easter theme.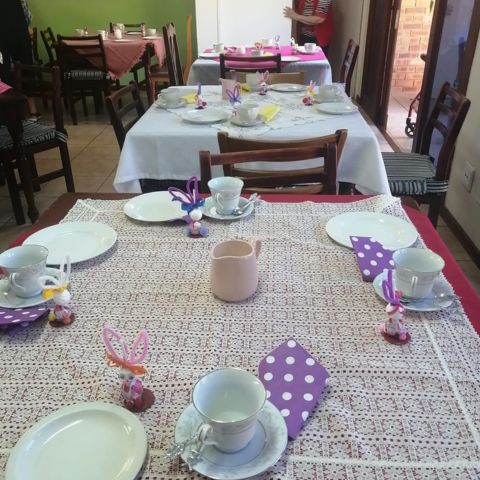 Our Easter lunch was a great success and we even had the Easter bunny handing out Easter eggs!