Just because we're older, doesn't mean we can't have fun – and FUN we had!
Care Buddies organised a Valentine's Day Dance for our residents at Mustangs in Nelspruit. We all fluffed out our feathers and joined the dance! A glorious fun-filled day was enjoyed by each and every one that attended. Thank you Care Buddies and Mustangs, for making Valentine's Day a memorable one for us!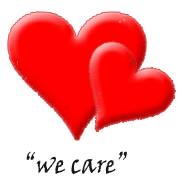 One of the oldest in the group, the Macadamia Care in Nelspruit offers the locals peace of mind in knowing that their loved ones are only a stone's throw away. Located in the suburb of West Acres, this assisted living village takes special care to help its residents feel at home. This village boasts beautiful views, ample parking, and access to and from the apartments – or frail care rooms – is made possible by paved walkways which wind their way through beautifully kept gardens.