As we get older, many of us find that we're not able to move as freely as we did when we were younger. We tend to become less active. While that's understandable and reasonable, reducing the amount we exercise, can exacerbate these age-related changes. Muscles need to be stimulated by physical activity in order to maintain strength.
At MacCare in Polokwane, we acknowledge that with occupational therapy, there are countless benefits for the elderly. Our Occupational Therapist, together with our care workers, are helping our residents today to work on their fine motor skills.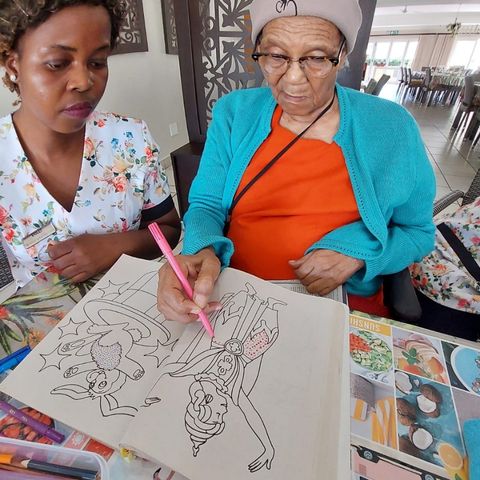 With over twenty years of experience in caring for older people, we understand that you're looking for services and facilities that promote a healthy and caring environment. Whether you're looking for care for yourself, your elderly parents, or for your beloved partner, our team of expert staff will work with you to assess your health care needs.
To contact us, click here.