Pets offer us their companionship, unconditional love, loyalty, protection, and even health benefits. They are members of our family. Their birthdays are celebrated. They receive gifts on holidays and special occasions.
Anyone who has ever stroked a dog's soft ears or felt the gentle rumble of a cat's purr knows the calming feeling an animal can offer. Pets can also have an astounding effect on symptoms of depression and feelings of loneliness. Recently a friend described her dog as an anti-depressant on four legs!
Animals can help reduce stress, lower blood pressure, and increase social interaction and physical activity. Dogs and cats live very much in the present. They don't worry about tomorrow, which can be a very scary concept for an older person. An animal embodies that sense of here and now, and it tends to rub off on people.
Pet therapy for seniors, also known as Animal Assisted Therapy, is a technique that uses animals to interact with seniors for numerous reasons to help improve their quality of life. Studies show that just fifteen minutes spent bonding with an animal promotes hormonal changes within the brain. Stress levels drop as the brain produces serotonin (the "feel-good" hormone), along with prolactin and oxytocin. This is why therapy animals are good companions for seniors, because they offer so many amazing health benefits.
At Macadamia Care, we often allow our furry friends to spend time with our residents and they absolutely love it.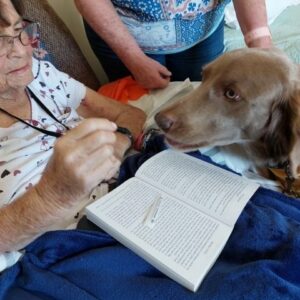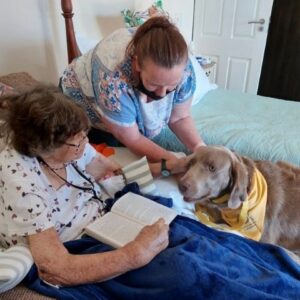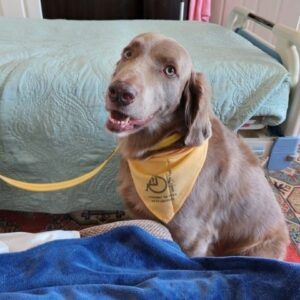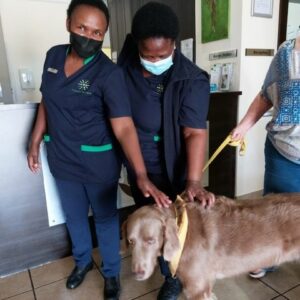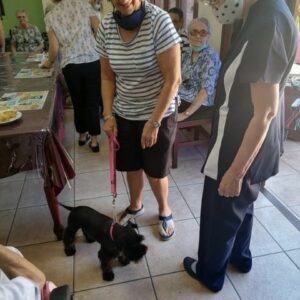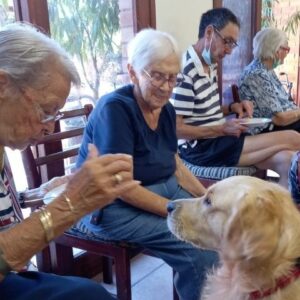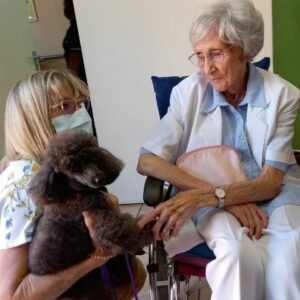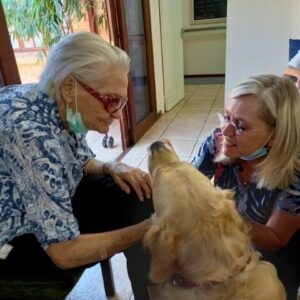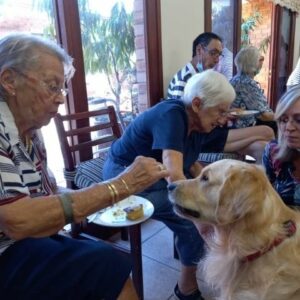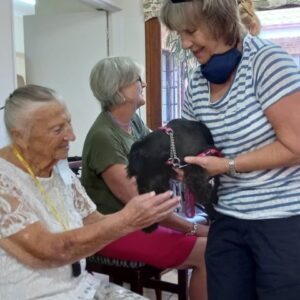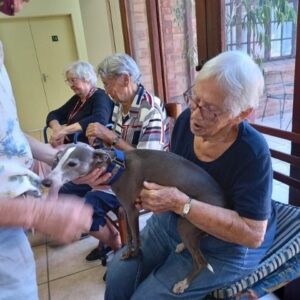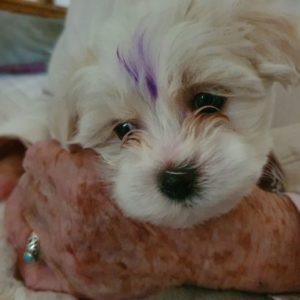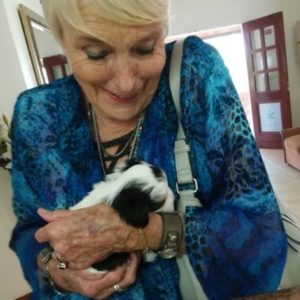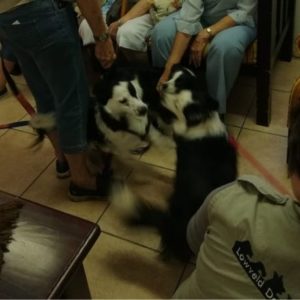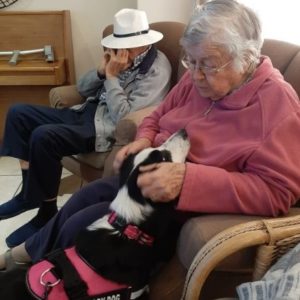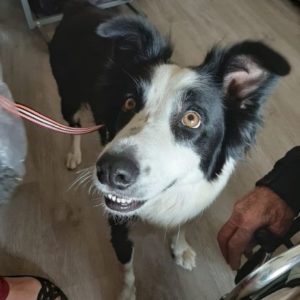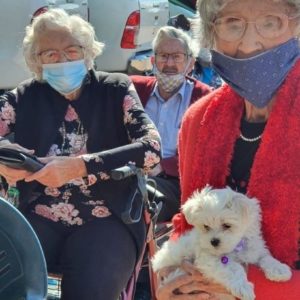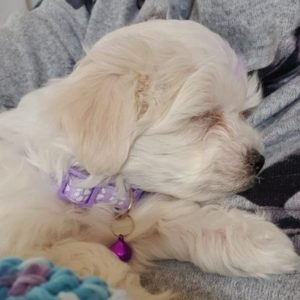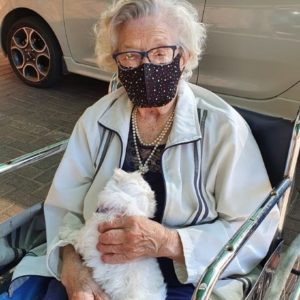 Any village that incorporates the Macadamia Care Centre offers its residents an unrivalled avenue to better retirement living.  Through Macadamia Care, you will receive only the best in care from the world class facilities and services at each of the existing villages in Tzaneen, Nelspruit, White River and Polokwane.