MacCare at The Somerset Care Centre in Somerset West had a fun day preparing for St Patrick's Day.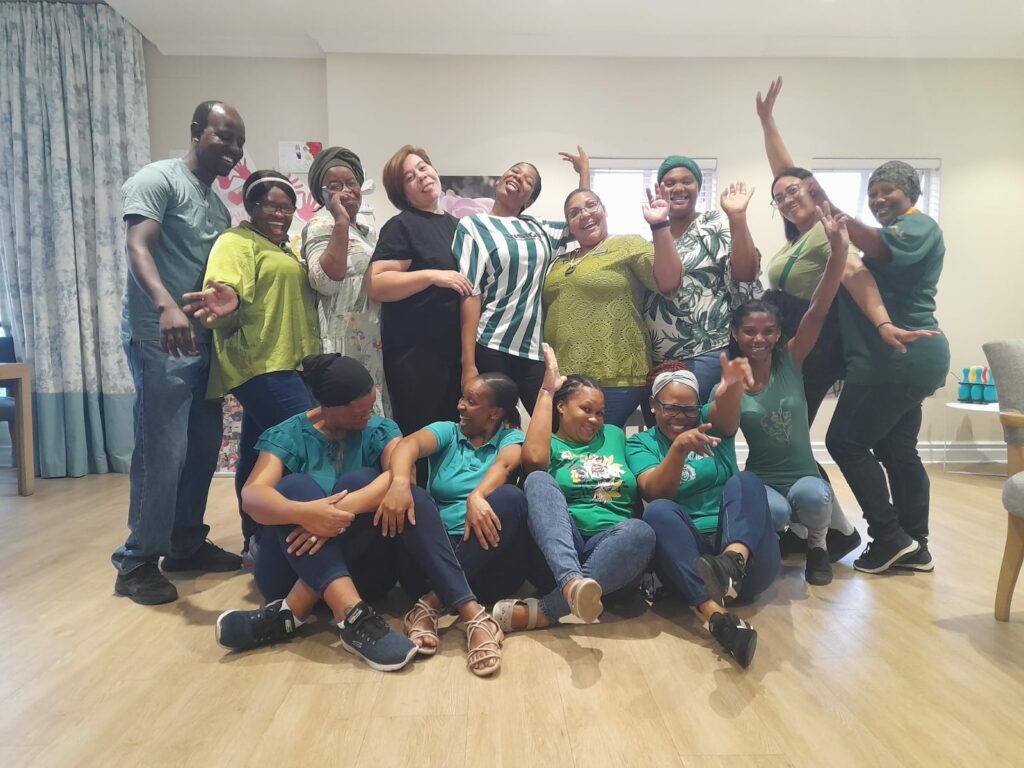 We all know how relaxing it is to be in the moment, creating something beautiful and meaningful. Residents, together with our care workers, paid tribute to all things Irish and had a creative day drawing, colouring, cutting, pasting and making a big poster wishing everyone well on St Patrick's Day.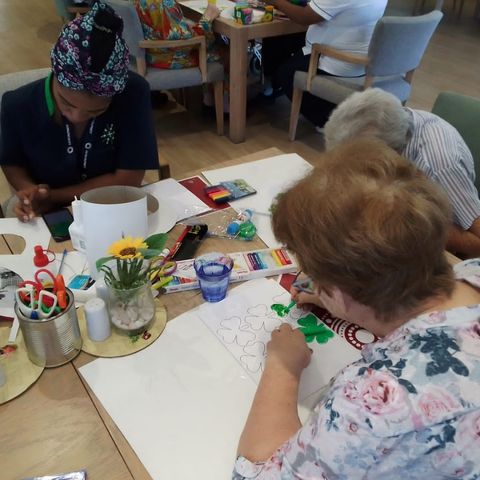 Our care is person directed : At The Somerset Care Centre, we try to accommodate an individual's choices and preferences into our daily routines where possible. The Care Centre has a spacious and beautifully decorated lounge and dining room area overlooking False Bay; ideal for dining, activities, and socializing with family and friends. All our rooms are private and have an en-suite bathroom. Each room is furnished, temperature controlled, has a TV, wireless call system, and telephone, and is under camera surveillance.
Macadamia Care Centres offer Frail care, Palliative care, Respite care, Memory care and Convalescent care.