We all fluff out our feathers when a very important person comes to visit. VIPs are fussed over and pampered by nearly everyone around them. But what about a VID? For VIDs it's exactly the opposite – they fuss over us!
At MacCare at The Somerset Care Centre in Somerset West, two very important dogs (VIDs), ZsaZsa and Gabor came to visit. The love and adoration from man's best friend were felt by all. Village residents – Maddie, Linda, and Elaine (dog mommy) brought joy to the most vulnerable in our community! We even had dog bone and paw print-shaped cookies with tea. It is amazing how much love and laughter they bring into our lives…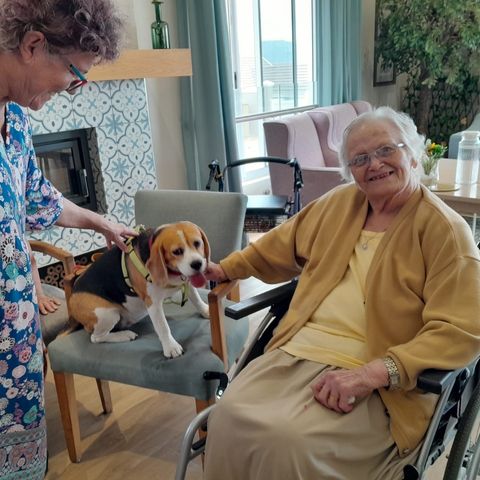 To contact us, click here.
Macadamia Care offers:
Home-based Care (Care at your home)
Care Centre (Care in our centres)
Respite Care (Post-operative & illness recovery)
Assisted Living (Units that have cleaning, washing, and main meal support)
Independent Living (Independent homes with all the necessary support needed)
Pesonalised Care (Care according to residents' needs after assessment and care plan)