Did you know that Bingo may actually be good for your health? From engaging the brain to hand-eye coordination and more, there's more to your Bingo card than meets the eye.
Bingo has managed to stay a beloved game for generations of seniors at Macadamia Care in Nelspruit. But, why? What is it about Bingo that makes it a time-tested game (and, in some cases, a tradition) here at the Care Centre?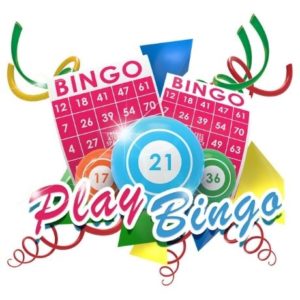 AN OPPORTUNITY TO BE SOCIAL
Bingo is a social game. Players can chat with each other while numbers are being called and, even for the most introverted amongst us, striking up a conversation is made easier by having a common interest and a common goal – winning Bingo!
HEALTHY COMPETITION WITH A DASH OF LUCK
Bingo is most certainly largely a game of luck, but that doesn't stop a feeling of competitiveness during the game and a sense of pride after a win. It's an engaging and fun game that can be competitive in a fun way, knowing skill has very little to do with the outcome.
AN ALL-INCLUSIVE GAME
Bingo is an all-inclusive game meaning that a player does not have to be mobile to play. Some of our residents in wheelchairs with physical limitations can still play the game. It's even a great game for those in the early stages of dementia.  We can grab a friend and sit down for an engaging game of Bingo without worry that someone will be left out.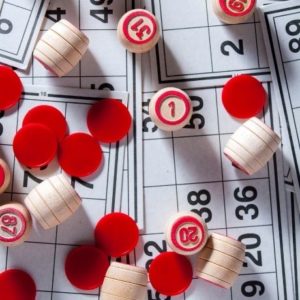 INCREASES MENTAL FLEXIBILITY AND ALERTNESS
Bingo requires its players to be mentally alert and aware of the numbers on their card, what the announcer is calling, and requires a great deal of mental flexibility and alertness to stay in the game. It is also suspected that the long-term mental activity we gain from games like bingo can improve cognitive abilities.
EXERCISES HAND-EYE COORDINATION
Bingo can help us maintain hand-eye coordination even as reflexes and coordination generally decline with age. Bingo is a fast-paced game that requires players to mark their cards as numbers are called. Because of the fast-pace and repetitive nature of the game, studies have shown that playing the game can improve hand-eye coordination, which, in turn, can delay the onset of mobility issues and other age-related obstacles.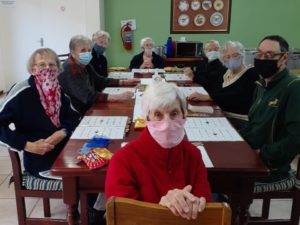 Anyone who has seen a Bingo game knows it comes with a lot of laughter and when it comes to aging well, laughter may truly be the best medicine!
Macadamia Care is a community where people care about people. To contact Macadamia Care, click here.