Hiermee wens ons om u te bedank vir die wonderlike versorging van ons moeder – Sannie van Vuuren, vir die afgelope +- 10 jaar. Ons kon nie vra vir beter versorging nie. Jul was altyd bereid om te help en om haar met baie liefde te versorg. Ons kon altyd met n geruste hart haar in jul sorg laat na n kuiertjie. Nie een keer was daar enige ongeduld vanaf die personeel wanneer sy hulp nodig gehad het nie. Dit was altyd vir ons te dierbaar om te sien dat haar naels "gecutex" was, al was sy bedleênd. Dit was n bewys dat sy steeds haar menswaardigheid kon behou. Vanaf Junie 2021 – na n enorme beroerte, waar sy niks vir haarself kon doen nie, het jul haar steeds elke dag/nag met die uiterste respek, geduld en liefde versorg. Haar medikasie, buisvoeding en die ruil van doeke was nooit agtergelaat nie en daarvoor sê ons uit ons harte… baie, baie dankie. Ons kan Macadamia Frail Care enige tyd aanbeveel vir versorging. Voordat Ouma voltydse versorging nodig gehad het, was sy ook baie gelukkig in die woonstel wat sy by jul gehuur het. Ons was nooit bekommerd dat jul nie daar sou wees vir haar nie.
Nogmaals baie dankie uit die diepte van ons harte!
Groete en seënwense met die wonderlike werk wat jul doen.
Nico & Susan van Vuuren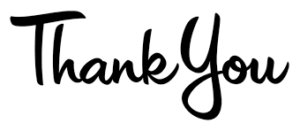 We would like to thank you for the wonderful care of our mother Sannie van Vuuren, for the past 10 years. We couldn't ask for better care. You were always ready to help and to take care of her with much love. We were always able to leave her with a restful heart in your care after each visit. Not once was there any impatience from the staff when she needed help. It was always too dear for us to see her nails were varnished, even though she was bedridden. It was proof that she could still maintain her human dignity. From June 2021  –  after an enormous stroke, where she  couldn't do anything  for herself – you still took care of her every day/night with the utmost respect, patience and love. Her medication, tube feeding and the exchange of nappies were never left behind and for that we say thank you very much.  We can recommend Macadamia Frail Care for care at any time. Before Ouma needed full-time care, she was also very happy in the apartment she rented with you. We never worried that you wouldn't be there for her.
Thank you again from the bottom of our hearts!
May you be blessed with the wonderful work that you do!
Nico & Susan van Vuuren
One of the oldest in the group, the Macadamia Care in Nelspruit is located in the suburb of West Acres. This assisted living village takes special care to help its residents feel at home. To read more about us, click here.