We all love the Irish. They are great storytellers with a contagious sense of humour but what we love most is that we get to celebrate St Patrick's Day in our favourite colour – Green (Go Bokke!).
St Patrick's Day is a global celebration of Irish culture on March 17.
MacCare in Tzaneen together with Feedem, and members of staff, went all green and it was a fun day all around.
From all of us at Macadamia Care, Happy St Patrick's Day. May your day be touched by some Irish luck!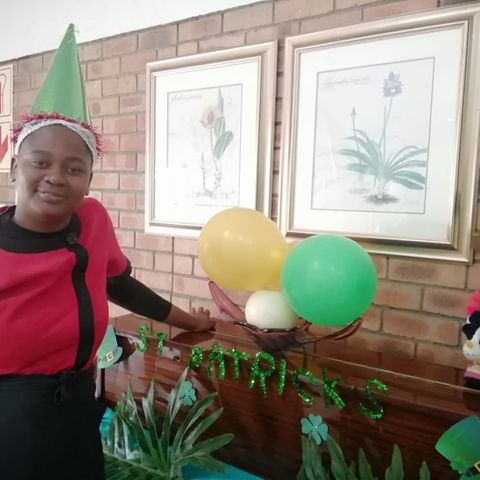 Whilst our aim is to assist our residents to 'age in place' – remaining in their own homes – in certain cases, 24-hour care in the Care Centre is the most appropriate care option. We care for individuals with a variety of age-related conditions. Our emphasis is on providing a home – a flexible and caring environment that accommodates the needs of the individual and encourages family participation. Our trained and dedicated staff provide 24-hour care and assistance with: Frail care, Palliative care, Respite care, Memory care and Convalescent care. To contact us, click here.